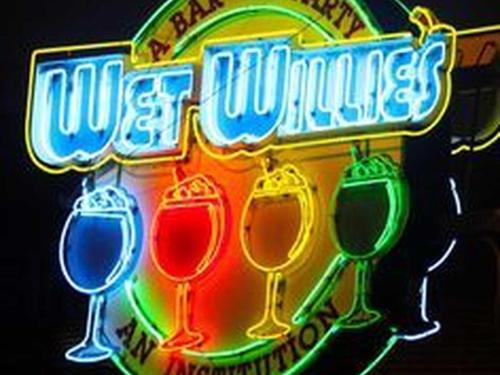 Wet Willie's Frozen Daiquiri Bar
Located at 209 Beale,this frozen daiquiri bar is more than meets the eye and brings a unique bar and restaurant combination that Memphis, Tn has never seen before!
The cool atmosphere has hooked a variety of wandering folks into sampling one of its eclectic frozen alcoholic drink blends. Boasting charismatic names such as "Call a Cab" and "Attitude Improvement," the insanely strong, yet robust mixtures can get one into the vibrant spirit this joint prominently promotes.